Oral Hygiene Tips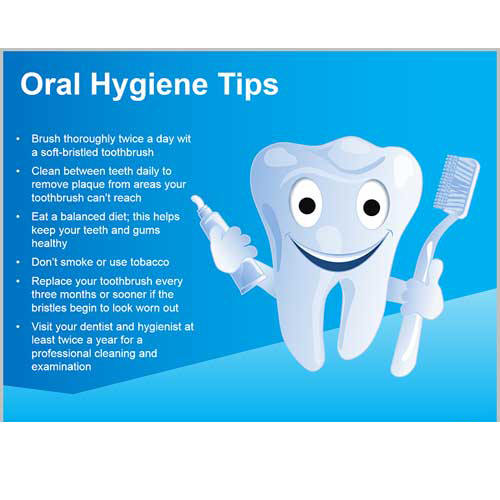 Brush your teeth twice daily(morning and night-before going to bed)with correct method of brushing.
Change your brush every 3 months.
Do not take sweets too frequently. You can have it in between your meals if you want.
Rinse mouth thoroughly after every food.
End your meal with cleansing foods like cucumber, carrot etc..
Do not chew tobacco/do not smoke.
Visit to your dentist at least once in a year for routine check up.
Do not fear/hesitate in taking dental treatment.(It causes pain/discomfort/time consuming,expensive) these are excuses. Modern dentistry is quite comfortable.
Dental Diseases And Treatments