Infection Control
Instrument sterilization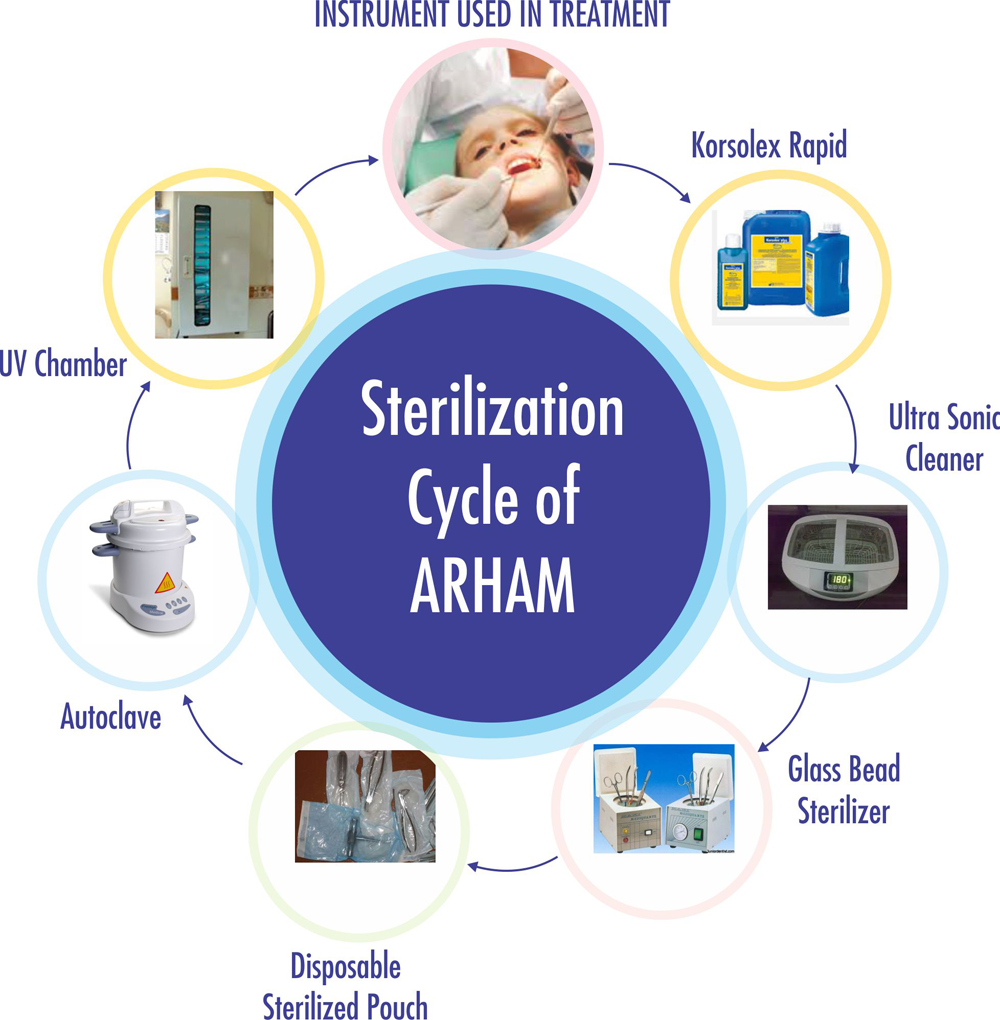 We are e-coli certified dental clinic. We believe that sterilization is the right of the patient and quality of treatment should never be compromised.
We follow strict instrument sterilization protocol and use latest and best dental materials available in the business today.
Floor & operating area clean up
Everyday our floors are thoroughly scrubbed with phenol which leaves the place claen & fresh. All areas are properely cleaned to get rid of dust and so as to prevent air borne infection in any.
Same way dental chairs and all moving parts are sprayed with antiseptic solution and wiped clean. We make sure no patient should acquire any cross infection.
Dental Diseases And Treatments